French Country Fridays 54: Savoring the Charm of French Inspired Decor
Welcome to French Country Fridays 54, a place to celebrate the charm of French inspired decor!
I've probably mentioned this before, but as I was putting this post together, I realized just how much I enjoy doing this series each week. This is truly a group of some of my favorite bloggers and each and every post here provides a ton of inspiration. I find myself clicking on each link to enjoy the full posts, just as much as you all do.
This week, we have a special treat, too. Our friend Anita from Cedar Hill Farmhouse does a weekly podcast called Decorating Tips and Tricks, and you can find the link at the bottom of this post to listen to one of their episodes that we thought you'd really enjoy. It's called "How the French live so elegantly without actually trying". Sounds right up your alley, right?
Let's take a look at what my friends are sharing this week…
French Country Cottage | Perfectly Imperfect
Maison de Cinq | 7 Easy & Stylish Tips for Decorating with Flowers
Shabbyfufu | French Style Patio Design
Cedar Hill Farmhouse | Adding Touches of Spring to Your Home
Designthusiasm | How I Transformed My Dining Room without Replacing the Furniture
Edith and Evelyn Vintage | Pretty Little French Pig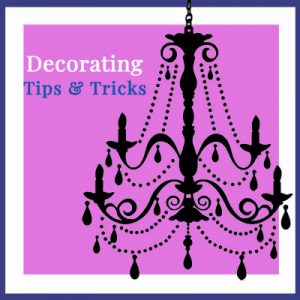 Check out the podcast DECORATING TIPS AND TRICKS. Below you can listen to the episode on How the French live so elegantly without actually trying.
~•~
Have you visited the Designthusiasm shop? Click below to shop my favorites, my home and my Amazon shop. There are new items added every week. Happy shopping!!
Shop My Favorites Shop My Home Shop My Amazon Shop
~•~
Are you following Designthusiasm on social media? Please join us at the links below: